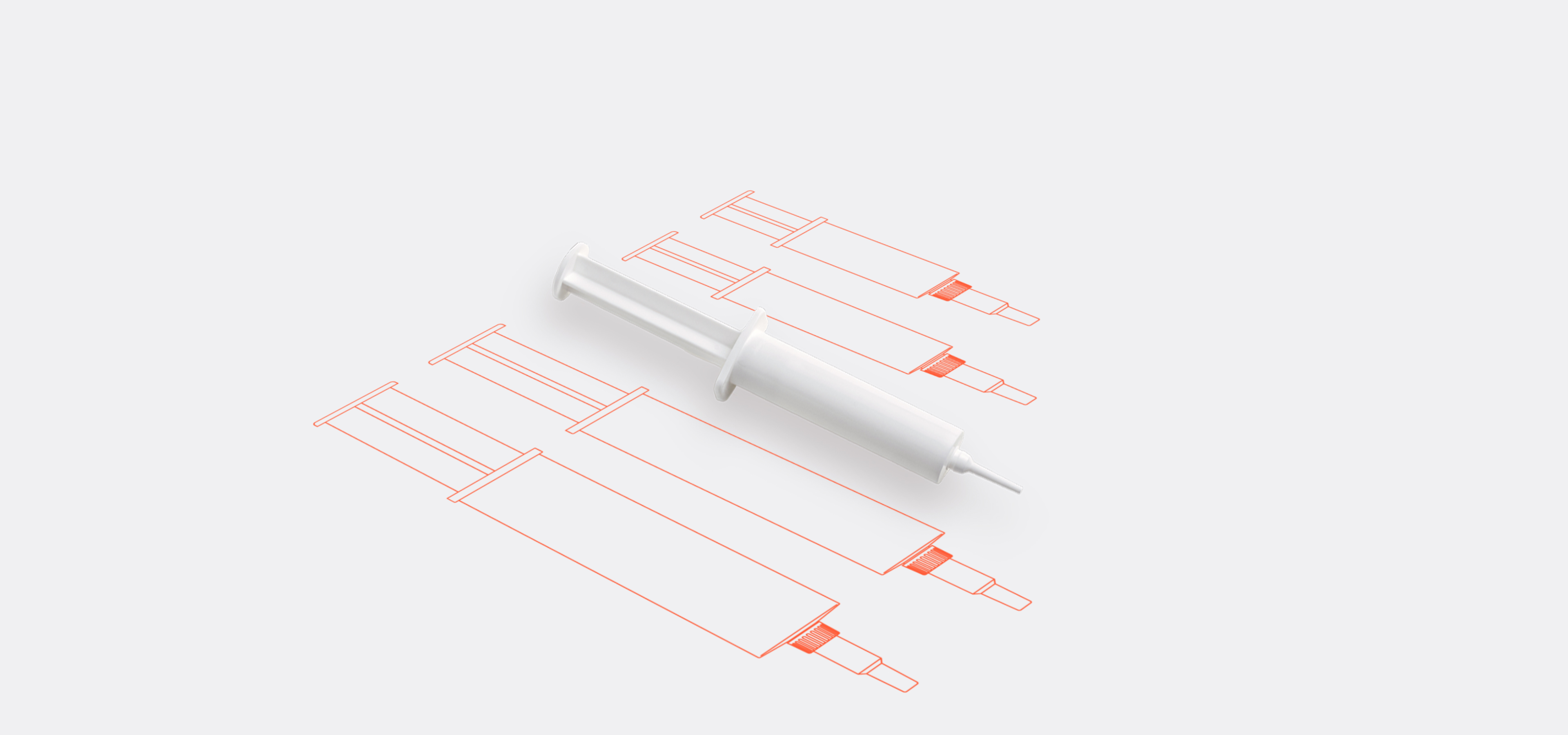 Injectors
The elm-plastic udder injectors are part of the pharmaceutical primary packing category. They are the result of successful collaboration of veterinarian, pharmaceutical manufacturer and our development department.
The special geometry of the piston ensures easy automatic filling by the cannula as well as from the plunger side.
Two types of sealing caps available:
a) Standard cap (code no. 3017)
b) VarioCap, for twisting off; shortens the canula to approx. 6 mm (code no. 3023)
The irradiation sterilization method is validated according to ISO 11137.
| Product ID | Dosing Volume |
| --- | --- |
| 805000 | 5 ml |
| 808000 | 8 ml |
| 812000 | 12 ml |
| 820000 | 20 ml |
| 832000 | 32 ml |
Material
All materials meet the requirements of the food contact regulations as well as those of European pharmacopoeia and USP.
Advantages
The plunger can be marked according to the customer's specifications
Individualized printing of the applicator according to your needs.
If required we will provide documentation on basis of the "notice to applicants" and the respective guidelines, ready to be turned in for admission at the competent authorities.
More Products