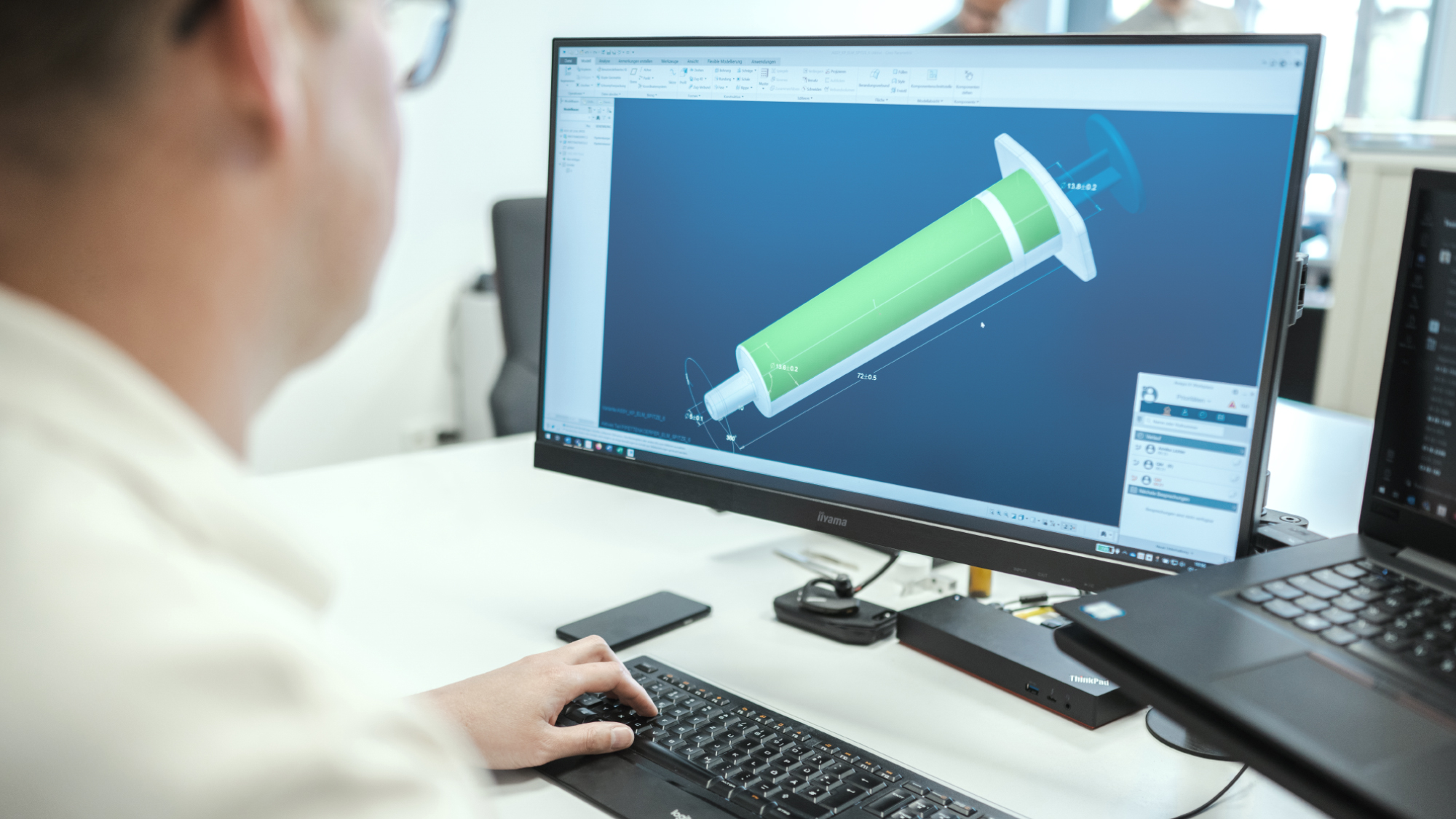 Development
We accompany you - from the first idea to series production. Thanks to our development department and our own mold building, we are able to provide our customers with comprehensive service and well-founded know-how. We develop in partnership, construct reliably and manufacture the molds used in production with precision. Discover our development process and follow the drop.
Inquiry
Reach out to us with your product idea and requirements. We will advise you on feasibility and potential next steps. Use the contact form to get in touch.
3D Design
We develop a 3D model of your product. The tool geometries are derived from the 3D data of the product and finally the complete injection molding tool will be constructed. After checking the tool design, the tool paths for our CNC processing machines are automatically generated using CAM (Computer Aided Manufacturing). Thanks to this technology, even complex geometries are feasible.
Prototyping
The idea takes shape. Especially with regard to ergonomics and function, a stereolithographic model gives a more precise idea of the later end product. An epoxy resin model can avoid later changes to the series tool, which are expensive and time-consuming.
Planning
After the product design has been finalized, the planning of the production conditions follows: toolmaking, printing, assembly, any extra finishing steps or processes as well as packaging.
Pilot batches
As part of the process optimization phase, pilot batches are used for validation purposes. In order to guarantee the high quality of our products, our processes are monitored and regulated using SPC (Statistical Process Control). A CAQ system (Computer Aided Quality) provides helpful services here - measurement data is archived in a traceable manner at all times.
Release
After you have received and checked the pilot batch, you give us approval for series production. For pharmaceutical products that require official approval, we support you with registration and approval processes, as well as documentation.
Serial production
Your product goes into series production. In addition to injection molding machines, our modern machine park also includes automatic printing and assembly machines as well as laser marking and packaging systems. All products are manufactured under clean room conditions (class 7) and printed, assembled and packaged according to customer requirements.